About Us
Kami adalah organisasi Infinite Flight yang berbasis di Indonesia. Pada 17 Januari 2015, pendiri kami Dava Dizarzi, bersama rekannya Steven Kartiko dan Agil Sadewo, mendirikan organisasi kami. Tujuan dari organisasi kami, yang didirikan oleh pencipta kami, adalah untuk menyatukan Pemain Infinite Flight Indonesia untuk membentuk sebuah keluarga di satu lokasi yang dikenal sebagai "IFFI" (juga dikenal sebagai "Infinite Flight Fans Indonesia").
Dewan IFFI telah menunjuk Dewan Manajemen baru untuk terus memimpin IFFI, mengejar persetujuan IFVARB, dan mengubah nama organisasi menjadi "Infinite Flight Indonesia" pada tahun 2022.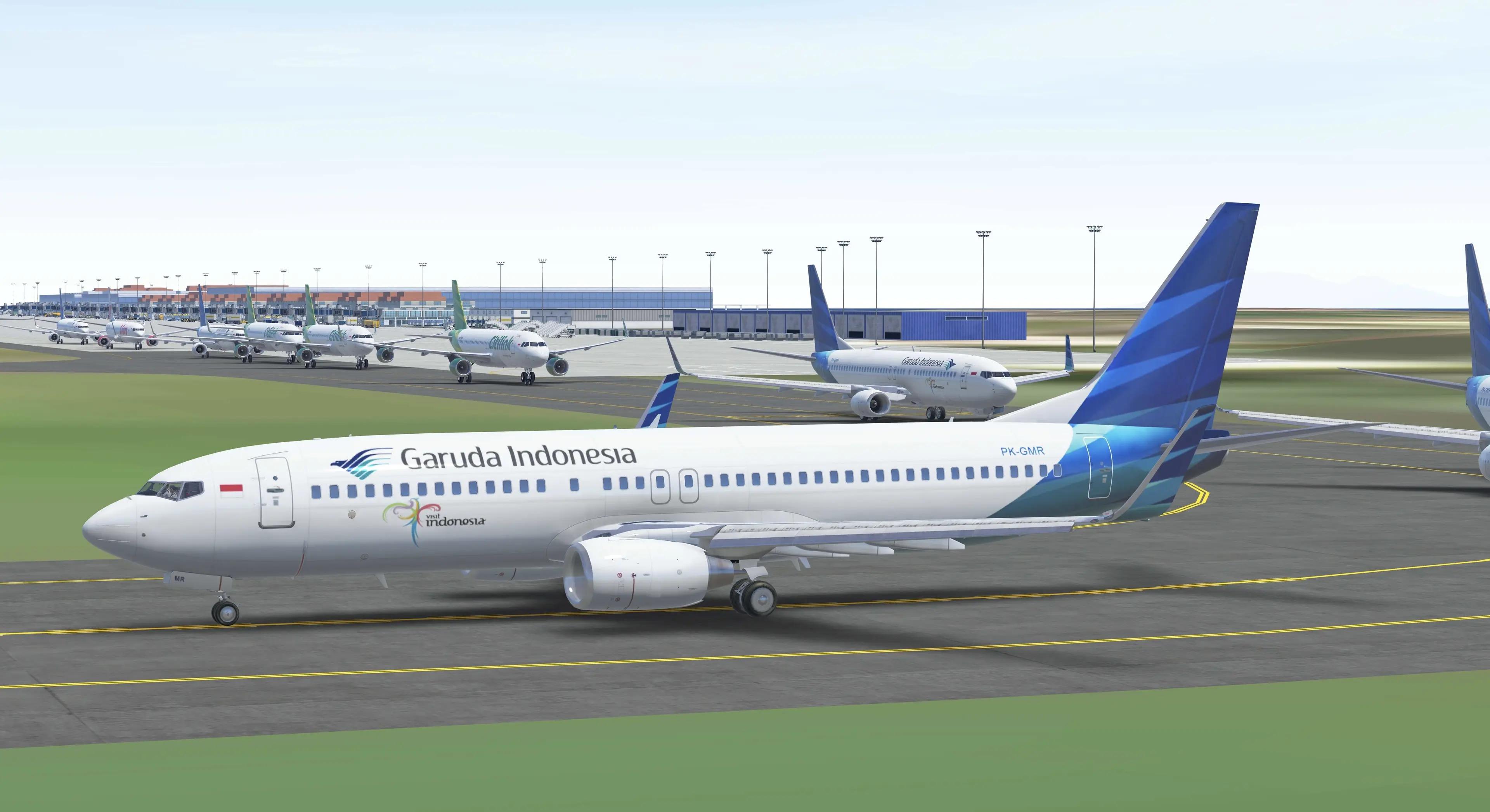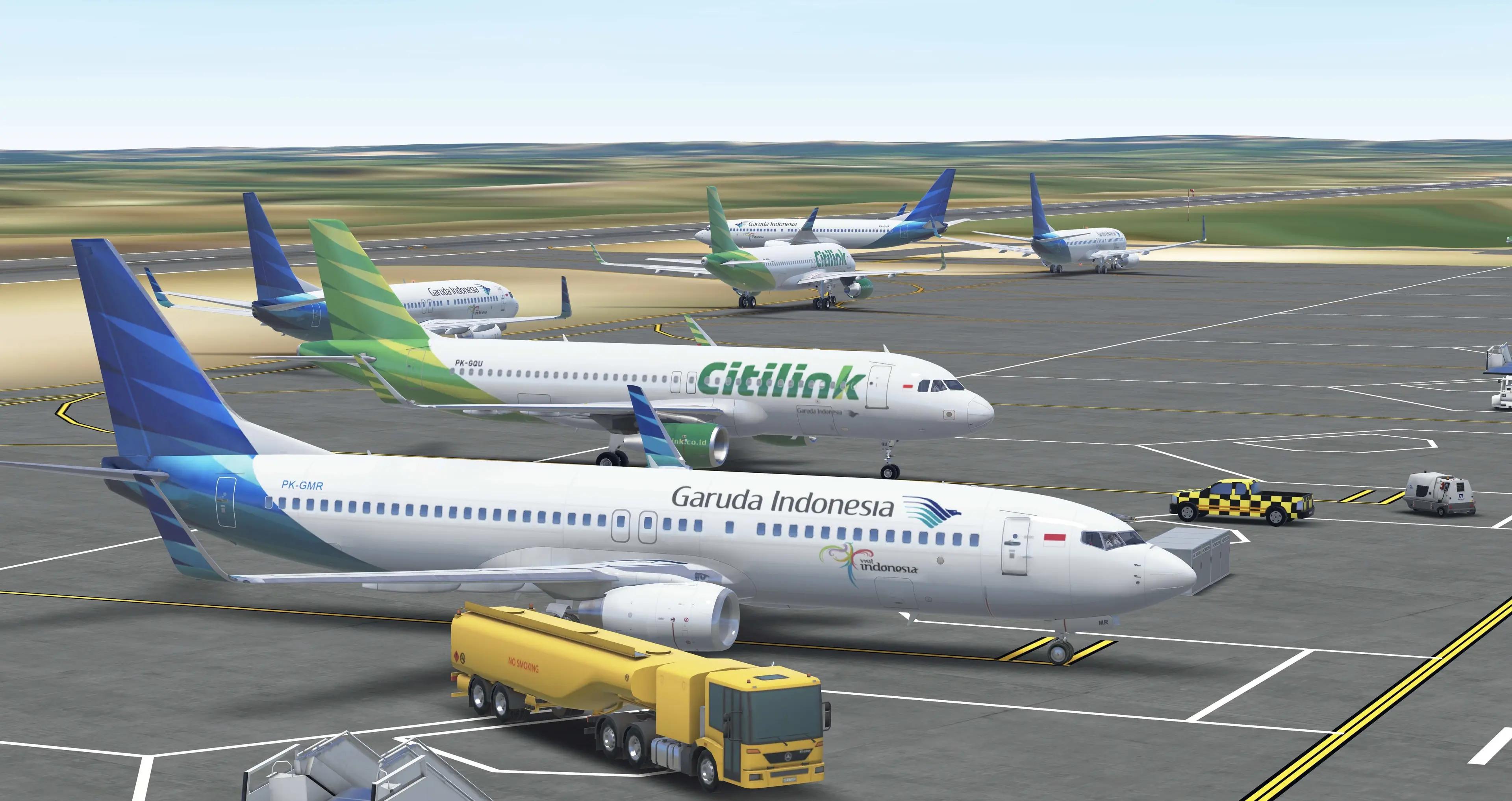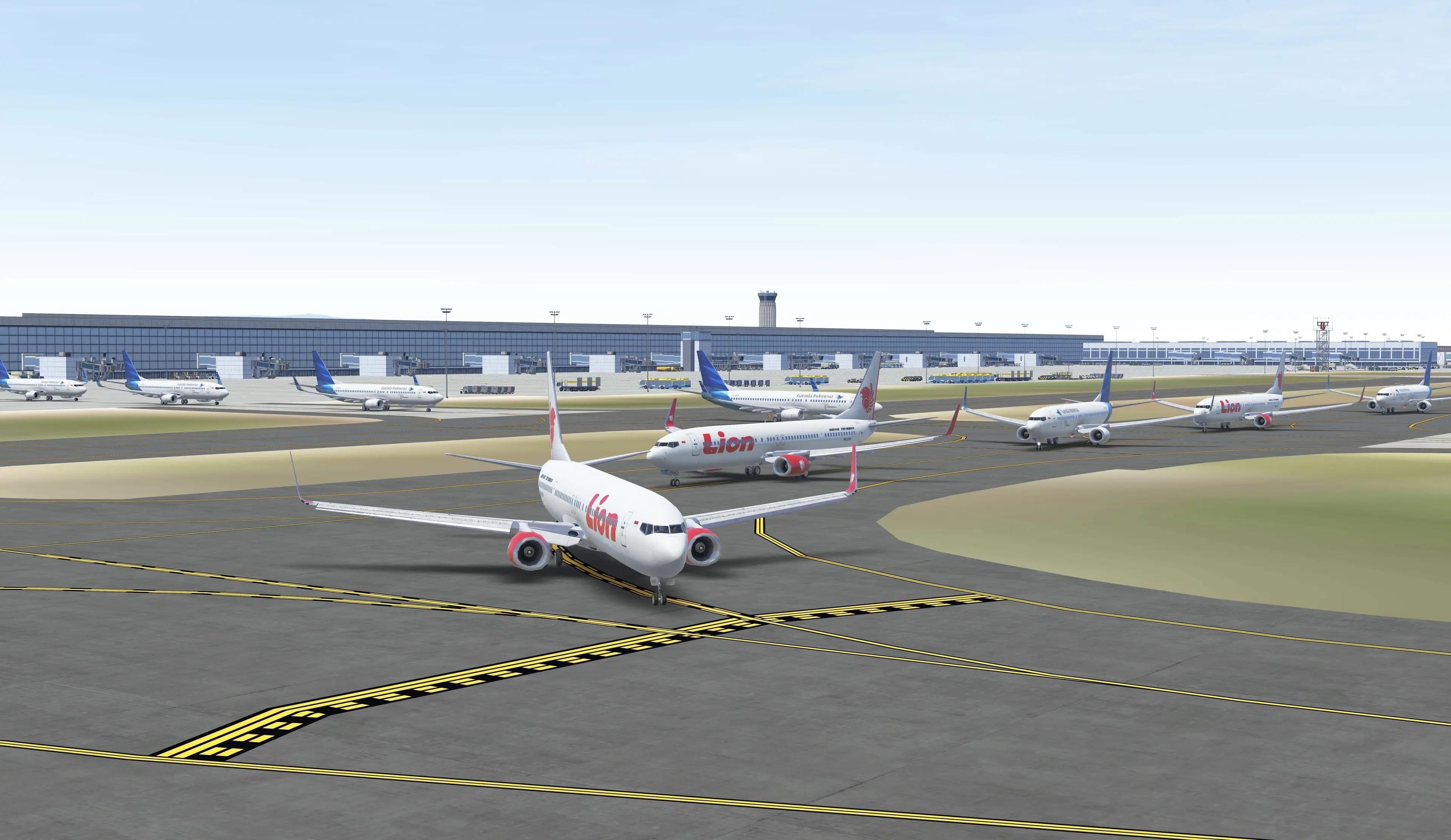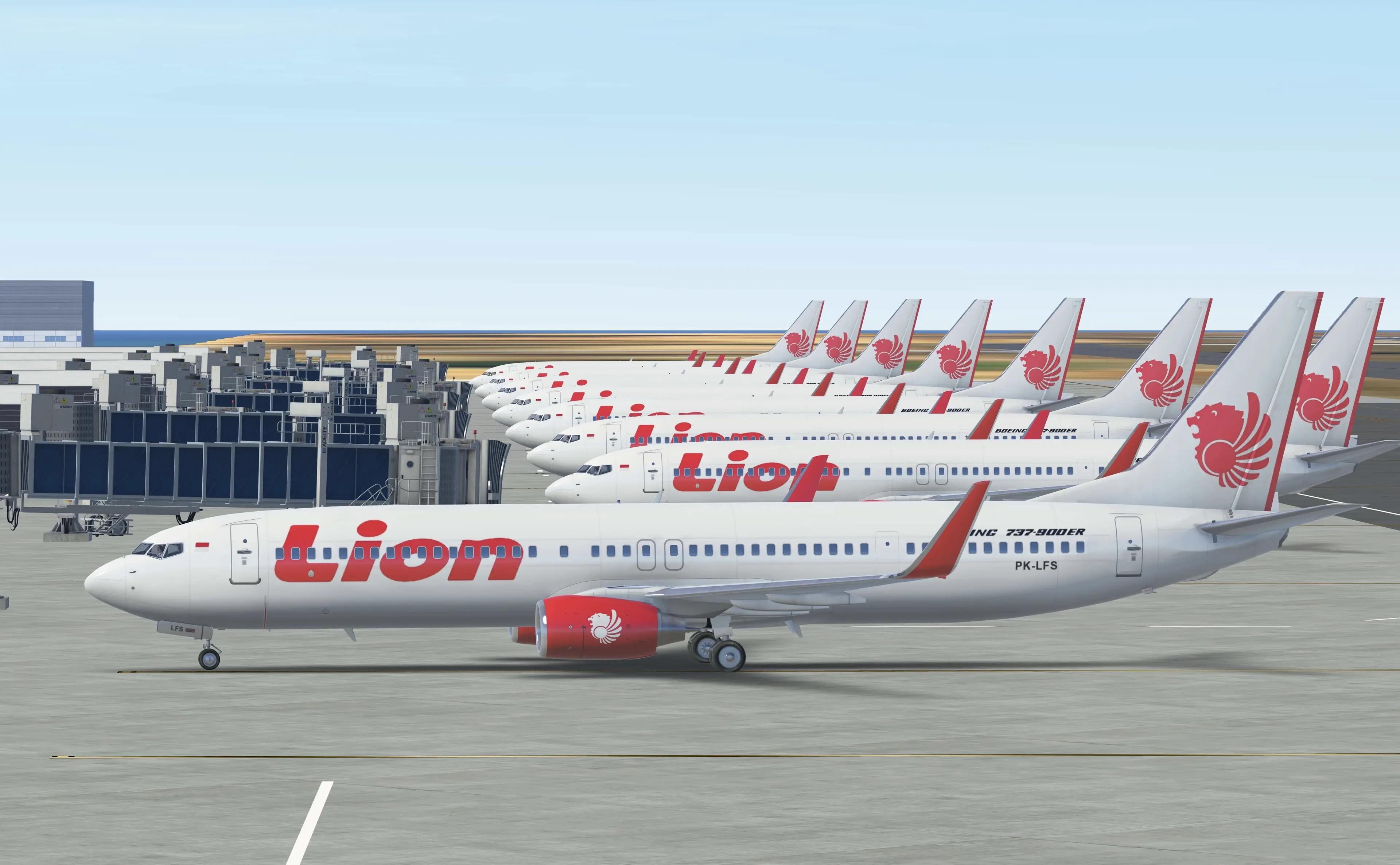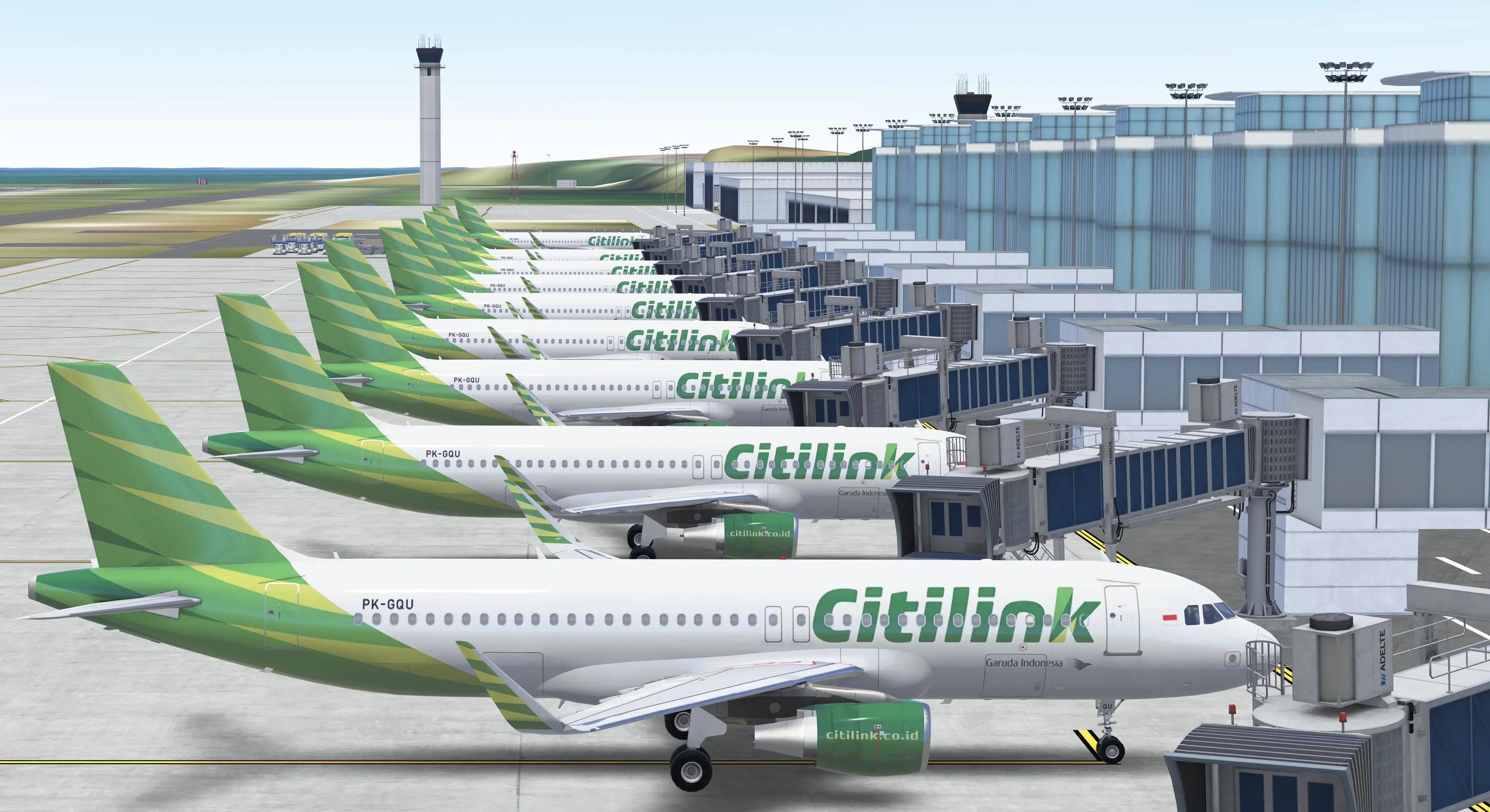 Board of Management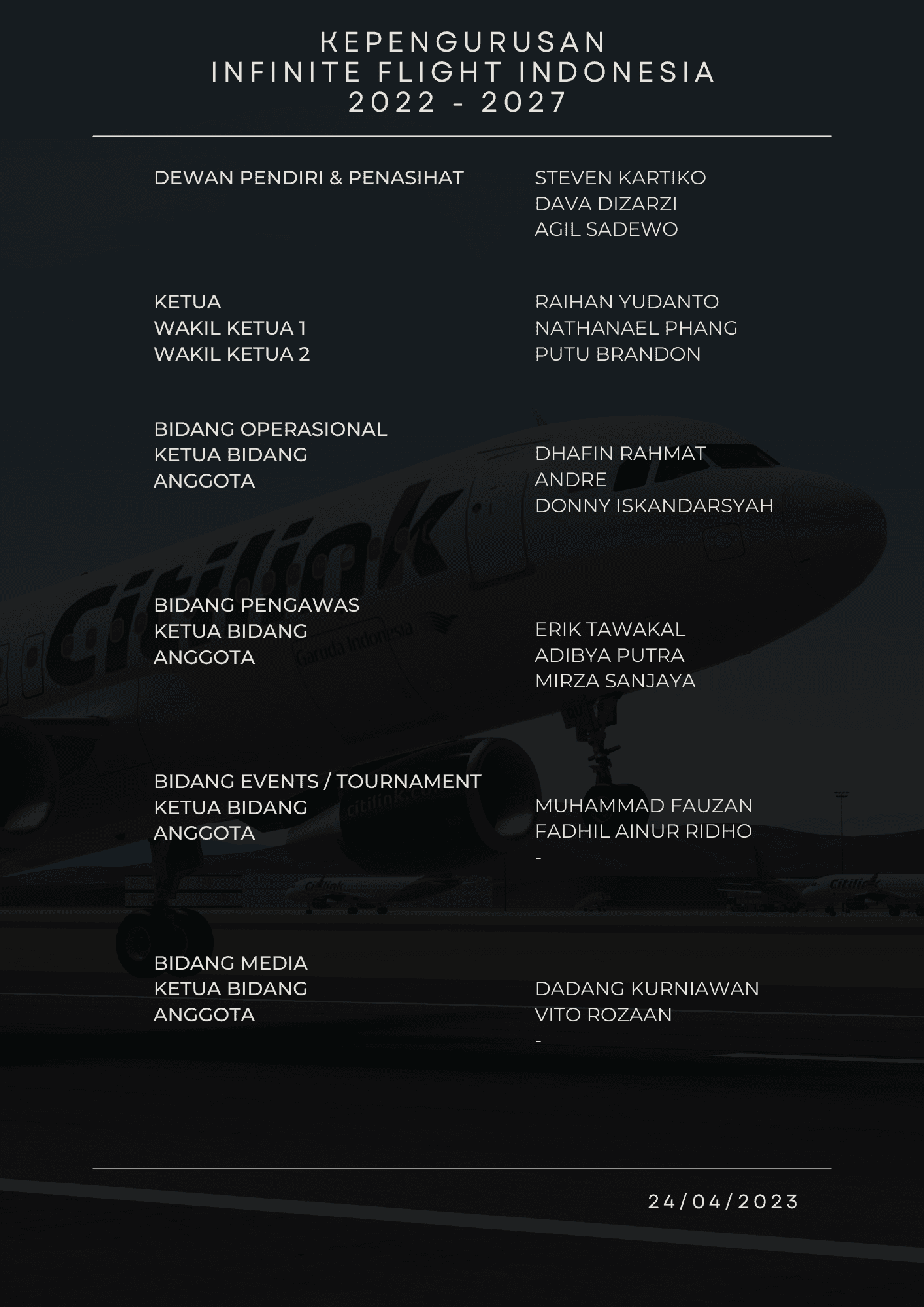 IFFI News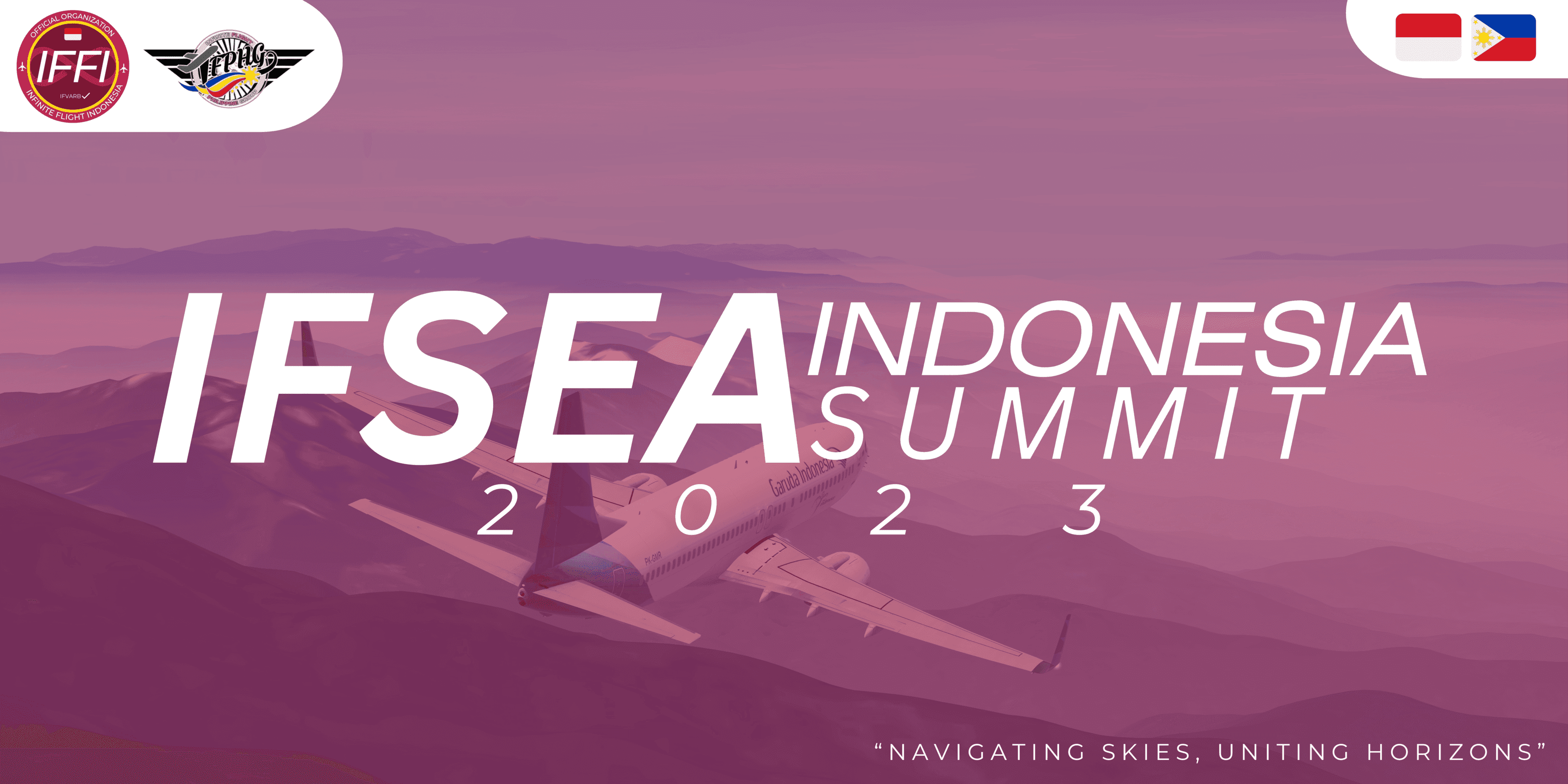 IFSEA Indonesia Summit 2023 | 5th Nov 2023
November 06, 2023
Alhamdulillah, the IFSEA Indonesia Summit 2023 event was successfully held with a total of 50 pilot departures and arrivals reported. With a very short period of time, the Infinite Flight Committee for Indonesia and the Philippines succeeded in completing all preparations from operations to the implementation date. On behalf of IFFI, I would like to express my deepest gratitude to all the pilots who participated in IFSEA this year. See you at IFSEA Summit 2024.
Regard,
Raihan Yudanto | Chairman